Three Floating Resort will soon be available in port of Giulianova and will create a new, targeted and creative tourist offer to allow you to experience an evocative stay overlooking the splendid local sea
THE Floating Resort they are houseboats equipped with every comfort, well-kept also from an aesthetic and furnishing point of view and are used as tourist accommodation.
They represent an innovative proposal in the hotel sector which in some countries, including Holland, has already been active for some time. In Italy, after Rimini and Lignano Sabbiadoro , in the next summer season will be available a Giulianova which thus becomes the first Abruzzo town to offer this accommodation solution.
Floating Resort: a splendid suite overlooking the sea
There are three first Floating Resort which will be placed at the port. These house boat they will be equipped to offer the same comfort of a suite in a traditional hotel. However, they will also offer the enviable advantage of having a view of the seascape.
Their size, which can reach up to 80 square meters, allows them to be rendered more than comfortable. Inside, they are also structured like a classic home. Being, of course, dedicated to the tourist offer, have been furnished in the most refined manner and equipped with every comfort, also regarding the autonomous sterilization of toilets.
Beyond this, i Floating Resort some boats remain. They are equipped with an engine that allows navigation in inland waters and, in any case, they offer the possibility of mooring a small means of sea transport to use for excursions.
Three Floating Boats in Giulianova
Thanks to the work of Narramondo , a company that operates in the tourism field, too the port of Giulianova will be equipped with these facilities. The Porto Authority, in fact, approved the project and soon the floating houses will be available as accommodation to be dedicated to a tourism of the highest quality.
The first structures available there are three. However, it is planned to expand the number to ensure a wider offer in view of an upcoming increase in their demand.
This new accommodation proposal has enormous importance. It allows, in fact, to enhance a fascinating environment like that of port and to make you enjoy all-round of the charm of landscape. It is a project that, therefore, has a very high tourist value and, as such, it can have a strong impact in the development of the local economy of this sector.
Da quasi un secolo il negozio è specializzato nella
vendita di calzature a Giulianova
nel segno della grande tradizione dell'impresa familiare italiana, Palumbo calzature propone le nuove collezioni nel rinnovato locale di Giulianova Lido, un'accurata slezione di modelli dei più importanti brand internazionali e italiani.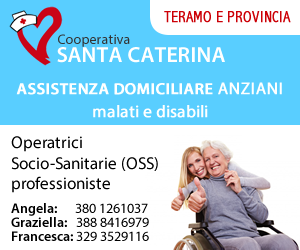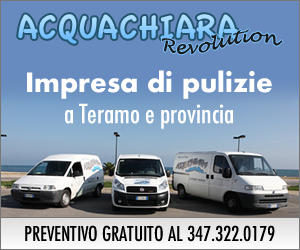 Per richiedere un preventivo gratuito chiama il numero 347 322 0179.