The port of Giulianova was immortalized in the beautiful photos of Luigi Barbano which were published by the photographer on the pages of FujiLove, an important international magazine with over 500,000 followers.
The port of Giulianova it offers a suggestive and particular scenario that, of course, becomes often protagonist of photographs amateur and non. The images taken by Luigi Barbano, in addition to having an extra gear, they have reached the r FujiLove international photography viewer.
Barbano made them during his last vacation in Giulianova. He has often stayed here with his family since he was a child and returned last summer after a period of absence.
He thus found again the beauty of the place and wanted to publish an article on FujiLove to tell the city with images of its port and make it known to followers from all over the world who read and follow the magazine.
Stunning black and white photographs
All made in black and white, these photos tell the daily life of the port animated by the arrival of fishermen with the fresh product to sell and by the circle of people who form every time to buy it.
IS' the traditional rite that takes place every day here and of which the photos draw beauty impromptu and intense, just as intense is the night photography that sees the image of the foreground Christ of the Sea, protector of fishermen.
Barbano and FujiLove
Luigi Barbano he is a professional photographer, he teaches in workshops dedicated to the subject and for work he finds himself divided between Italy and the United States. Winner of international awards, published artistic and technical photography books.
He is, therefore, an expert and as such he took the photos of the port of Giulianova. They are remarkable images for quality, technique, communication skills and, in addition to paying homage to the city, they are very useful for effective promotion of the territory from a tourist point of view.
Magazine FujiLove counts, in fact, over 500 thousand followers. Available in print and online, it is dedicated to those who use photographic systems Fujifilm and collects contributions from internationally known professionals.
A space of this type is, therefore, an excellent springboard to sponsor Giulianova with its beautiful shots depicting a port lived every day by the Julians in a dynamic and vital way.
For further information, you can contact Luigi Barbano at the following contacts: [email protected] – 3476407777 and connect to the site ww.luigibarbano.com .
To view the images of the port of Giulianova published on Fujifilm it is possible to connect to the link https://fujilove.com/giulianova-and-the-fujifilm-x-pro2/ .
Da quasi un secolo il negozio è specializzato nella
vendita di calzature a Giulianova
nel segno della grande tradizione dell'impresa familiare italiana, Palumbo calzature propone le nuove collezioni nel rinnovato locale di Giulianova Lido, un'accurata slezione di modelli dei più importanti brand internazionali e italiani.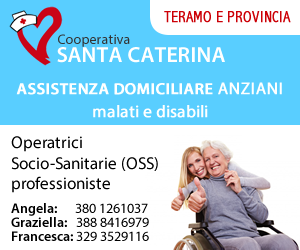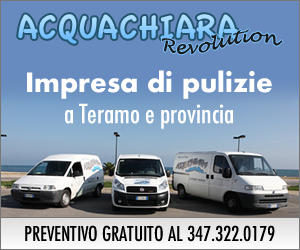 Per richiedere un preventivo gratuito chiama il numero 347 322 0179.